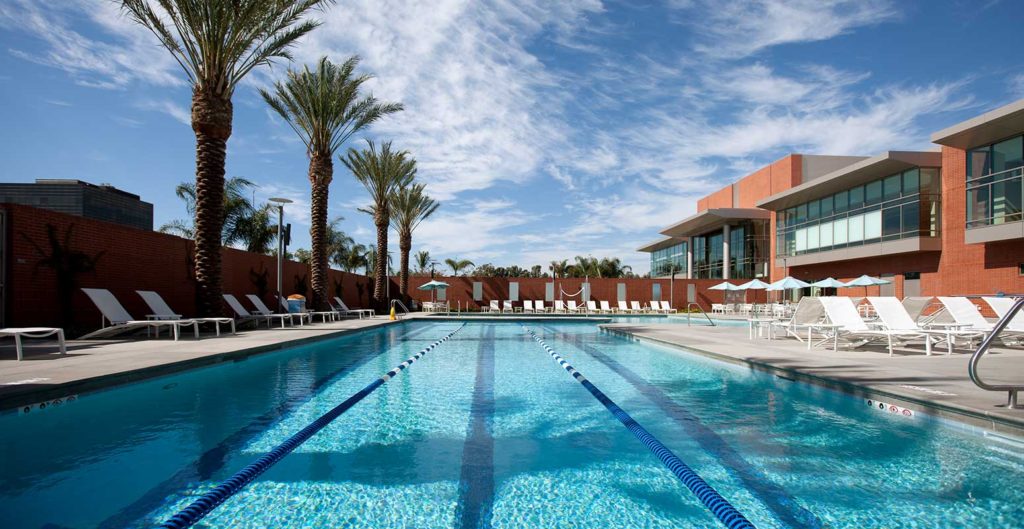 CSU

Long Beach Student Recreation and Wellness Center
Long Beach, California
Cal­i­for­nia State Uni­ver­si­ty Long Beach's pop­u­lar stu­dent cen­ter is a state-of-the-art LEED Gold facil­i­ty. Designed for stu­dent recre­ation, fit­ness and well­ness, the cen­ter is used by more than 4,000 stu­dents per day. The L‑shaped pool fea­tures a 25-yard length for lap swim­ming and recre­ation­al swim­ming, a shal­low sec­tion for vol­ley­ball and aqua fit­ness, and a 25-per­son spa. With plen­ty of steps, handrails and easy access, the pool encour­ages stu­dent par­tic­i­pa­tion and social interaction.