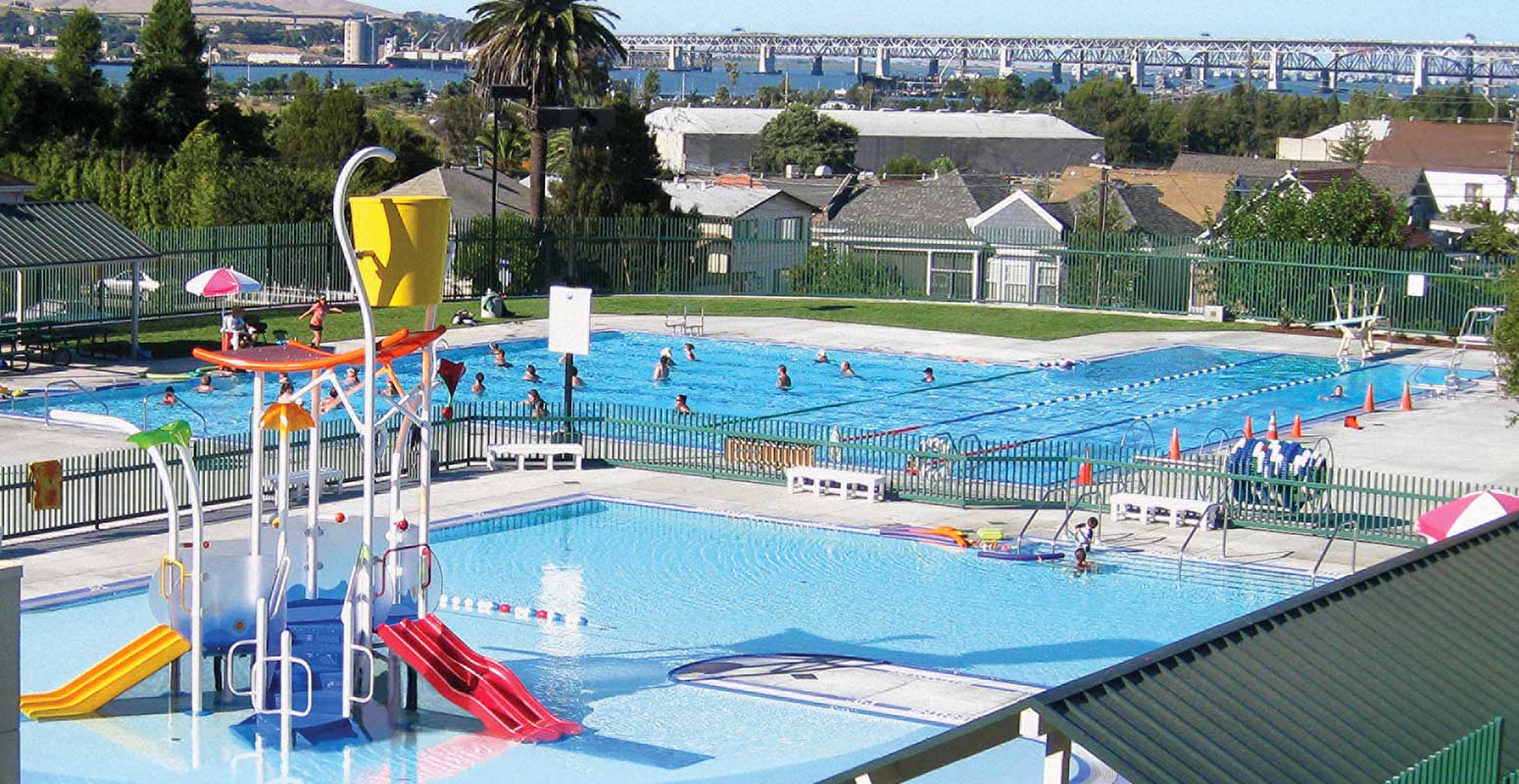 Rankin Park | Martinez, California
The Rankin Park aquatic complex replaced three aging pools with two new pools. A play pool includes a beach entry, spray play equipment and 1–3 ft depth teaching area. The lap pool has eight lanes for swim meets and lap swimming with the ability for staff to create three 30-meter lanes for longer course swimming.
The lap pool also includes a diving well, self-operating ADA lift and easy access by stairs. Bordering the pools are five covered picnic areas for shade and celebrations. Large open bathrooms provide natural light, plenty of showers, toilets and ADA access. This versatile, multi-use facility operates with the same budget as the old complex – but with much higher community use.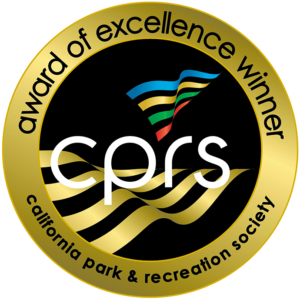 Winner, CPRS Award of Excellence, 2012